Mr James Barker - Head Master of Warwick School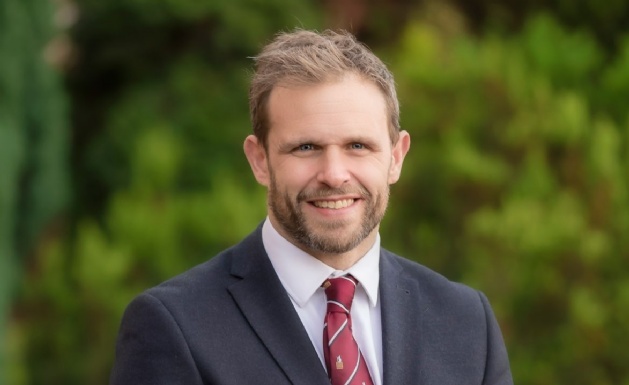 Mr Barker's history with Warwick School goes back to September 1991 and his first day as a pupil. Having studied History, Politics and Economics at A Level and captained the 1XV in his final year, he went on to read Philosophy at Cardiff University.
He began his teaching career at Banbury School and later held posts as Upper Master at Abingdon and Assistant Head Co-curricular at the Royal Grammar School Worcester. Mr Barker re-joined Warwick as Deputy Head, Co-curricular in 2015 and became Senior Deputy Head in 2018. He was appointed Head Master of Warwick School in June 2020.
Mr Barker plans to return to the classroom and teach Theology and Philosophy again, as well as join the Year 7 Music Scheme and learn an orchestral instrument from scratch alongside the entire year group. Mr Barker is also often seen out on the sports fields, refereeing a game of rugby or umpiring a cricket match. He is well known in the Foundation and local area for his commitment to Warwick School's vision of ensuring that every boy is celebrated, fulfilling their potential, and pursuing their ambitions.